HydroCurc™ Curcumin


Water Dispersible, 85% Curcuminoids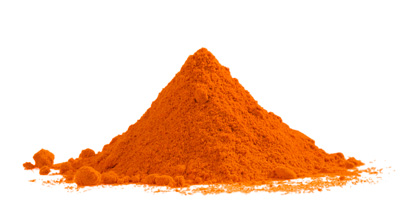 Primary Effects / Benefits
Inflammation
Cognitive Function
Heart Health
Stacks with
this Ingredient
22 nd
Most Popular
Ingredient
Key Benefits of HydroCurc™ Curcumin
Provides over 85% curcuminoids
Cold-water dispersible formulation for optimal absorption †
Acts as a natural anti-inflammatory agent †
May help supports mood and well-being †
Clinically proven to cross the blood-brain barrier †
May help support cognitive function †
What is HydroCurc™?
Standard Curcumin extracts are poorly absorbed in the body, and often combined with piperine (black pepper extract) to overcome this. HydroCurc™ has been shown to be one of the most bioavailable forms of Curcumin extract available today. Enhanced with LipiSperse™ technology, HydroCurc™ is completely water dispersible for maximum absorption in the body. As a result, HydroCurc™ doesn't need to be combined with piperine, nor does it contain any. 
Curcumin is a powerful antioxidant extracted from turmeric root and has been shown to neutralize free radicals in the body. Free radicals are a natural byproduct of cellular oxidation. Free radicals can damage DNA, which can have health implications as you age. Curcumin is a great foundational compound for any anti-inflammatory and cellular-health supplement stack. Consuming Curcumin supplements shall give all the health benefits of the turmeric roots.
HydroCurc™ is a trademark of Pharmako Biotechnologies PTY LTD.,Australia.
Common Ranges
200 - 800mg
Dosing Interval
Once a Day
Optimal Use
Empty Stomach
Taste Profile
Characteristic
Solubility
Fat and Alcohol
Ingredient Code
P024
Stability & Storage
Stable at room temperature. Not prone to clumping under normal conditions.
HydroCurc™ Curcumin has a recommend daily intake of 0.
Safety Information
Always check with a qualified healthcare professional before taking this supplement if you are pregnant, nursing a baby, under 18 years of age, or if you have any known or suspected medical condition(s) and/or are taking any prescription or OTC medication(s). Keep out of reach of children and pets.
Disclaimer
This product is not intended to diagnose, treat, cure, or prevent any diseases. These statements have not been evaluated by the Food and Drug Administration. Supplements are not a substitute for a healthy, varied diet.
HydroCurc™ is a trademark of Pharmako Biotechnologies PTY LTD.,Australia.