Shilajit Extract


Min. 20% Fulvic Acid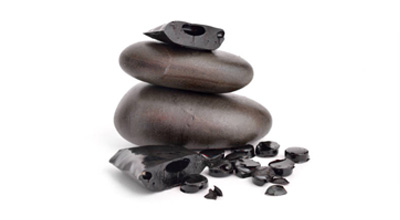 Primary Effects / Benefits
Sleep
Energy
Antioxidant
Memory
Immune Support
Stacks with
this Ingredient
27 th
Most Popular
Ingredient
Key Benefits of Shilajit Extract
Packed with natural vitamins and minerals †
Contains fulvic and humic acid †
May help support natural hormone levels †
May help support natural energy †
What is Shilajit Extract? 
Shilajit is a sticky resin found primarily in the rocks of the Himalaya and Altai regions. It is said to develop over centuries due to the decomposition of organic plant matter.
At room temperatures, Shilajit is a soft, sticky resin that dissolves easily in warm water. If it is stored in a fridge or cold environment, it will harden and become much more difficult to work with. This doesn't affect the quality, and Shilajit resin has been said to have a significant shelf life of many, many years.
Shilajit has been used in Ayurveda for centuries. It is a very safe and useful supplement that has shown to exhibit a number of positive effects on general health and well-being.
Common Ranges
250 - 500mg
Dosing Interval
Once a Day
Optimal Use
Empty Stomach
Taste Profile
Charateristic
Ingredient Code
P050
Stability & Storage
Stable at room temperature. May clump in humid conditions over a period of time.
Shilajit Extract has a recommend daily intake of 0.
Safety Information
Always check with a qualified healthcare professional before taking this supplement if you are pregnant, nursing a baby, under 18 years of age, or if you have any known or suspected medical condition(s) and/or are taking any prescription or OTC medication(s). Keep out of reach of children and pets.
Disclaimer
This product is not intended to diagnose, treat, cure, or prevent any diseases. These statements have not been evaluated by the Food and Drug Administration. Supplements are not a substitute for a healthy, varied diet.