Affron®EYE Saffron Extract


Spanish Saffron Extract, >3% Crocins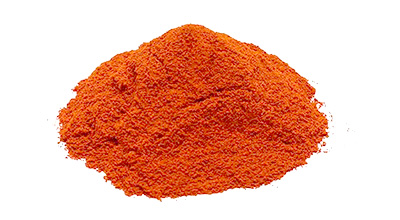 Stacks with
this Ingredient
58 th
Most Popular
Ingredient
Primary Effects / Benefits
Eye Health
Antioxidant
Cardiovascular
Key Benefits of Affron®EYE Saffron Extract
A natural extract grown in Spain
Standardised to crocins
May help support eye health †
What is Affron®EYE?
Affron®EYE is the first saffron extract standardized only to crocins by HPLC. It is a unique 100% natural carotenoid for eye health. Being water soluble facilitates its use in multiple galenic possibilities. Spanish saffron is regarded as some of the highest quality in the world. 
Saffron is renowned for being one of the most expensive spices and commodities in the world. Pharmactive cultivates and produces organic, highly purified and standardized saffron extracts in Spain, helping to bring this amazing botanical to more people around the world while maintaining the very highest standards at affordable prices. 
Affron®EYE is a trademark owned by Pharmactive Biotech Products, SL.
Dosing Interval
Once a Day
Optimal Use
Empty Stomach
Ingredient Code
P089
Stability & Storage
Stable at room temperature. Not prone to clumping under normal conditions.
Safety Information
Always check with a qualified healthcare professional before taking this supplement if you are pregnant, nursing a baby, under 18 years of age, or if you have any known or suspected medical condition(s) and/or are taking any prescription or OTC medication(s). Keep out of reach of children and pets.
Disclaimer
This product is not intended to diagnose, treat, cure, or prevent any diseases. These statements have not been evaluated by the Food and Drug Administration. Supplements are not a substitute for a healthy, varied diet.
Affron®EYE is a trademark owned by Pharmactive Biotech Products, SL.