AvailOm® High DHA Omega 3


Min. 34% DHA / 11% EPA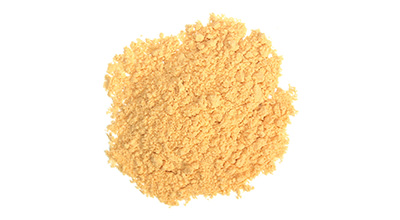 Stacks with
this Ingredient
Unranked
Primary Effects / Benefits
Cognitive Function
Inflammation
Eye Health
Cardiovascular
Key Benefits of AvailOm® High DHA Omega 3
Minimum 34% DHA as free fatty acid †
Minimum 11% EPA as free fatty acid †
Fish oil-based †
Includes a Lysine Complex †
What is AvailOm® High DHA Omega-3 Powder? 
AvailOm® is the highest-load omega-3 powder in its class with 50% eicosapentaenoic acid (EPA) and docosahexaenoic acid (DHA) as a free fatty acid by weight.
An innovative, unique process combines these free fatty acids with an essential amino acid to form a solid omega-3 lysine complex with unmatched properties.
The technology behind AvailOm® allows EPA and DHA to be readily absorbed by the body without the need to be broken down prior uptake as in the case of standard ethyl ester or triglyceride forms.
The bioavailability of AvailOm® powders has been confirmed in a clinical study to be more than five times higher than traditional liquid omega-3 soft-gels, even with a low-fat diet or on an empty stomach. Long-term stability studies have proven superior oxidation resistance of at least 4 years without any use of additives. To further help protect fish and krill, but also other marine or animal species that depend upon them, AvailOm® omega-3 products are fully derived from sustainable sources.
AvailOm® is a registered trademark of Evonik GmbH.
Common Ranges
500 - 1000mg
Dosing Interval
Once a Day
Optimal Timing
Morning / Afternoon
Optimal Use
Empty Stomach
Taste Profile
Characteristic
Ingredient Code
P145
Stability & Storage
Stable at room temperature. Not prone to clumping under normal conditions.
AvailOm® High DHA Omega 3 has a recommend daily intake of 0.
Safety Information
Always check with a qualified healthcare professional before taking this supplement if you are pregnant, nursing a baby, under 18 years of age, or if you have any known or suspected medical condition(s) and/or are taking any prescription or OTC medication(s). Keep out of reach of children and pets.
Disclaimer
This product is not intended to diagnose, treat, cure, or prevent any diseases. These statements have not been evaluated by the Food and Drug Administration. Supplements are not a substitute for a healthy, varied diet.
AvailOm® is a registered trademark of Evonik GmbH.