Piperine Pepper Extract


Min. 98% Pepper Fruit Extract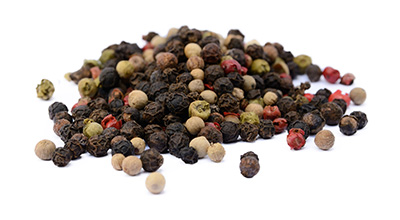 Stacks with
this Ingredient
24 th
Most Popular
Ingredient
Primary Effects / Benefits
Antioxidant
Cardiovascular
Inflammation
Key Benefits of Piperine Pepper Extract
Standardized black pepper fruit extract †
Provides over 98% piperine†
What is BioPerine®?
Black pepper extract (BioPerine®) is a standardized extract, prepared from the dried fruits of Piper nigrum (black pepper) and contains a minimum of 95% Piperine. It is clinically studied for its ability to enhance the bioavailability of the nutrients.
It has been well recognized as a bioavailability enhancer for neary two decades, and it is the only source of black pepper to have undergone clinical studies in the United States and several other countres, which substantiate its safety and efficacy for nutritional use.
Dosing Interval
Once a Day
Optimal Use
Empty Stomach
Ingredient Code
P016
Stability & Storage
Stable at room temperature. Not prone to clumping under normal conditions.
Special Notes
Piperine is most commonly used to boost the bioavailability of certain ingredients.
Safety Information
Always check with a qualified healthcare professional before taking this supplement if you are pregnant, nursing a baby, under 18 years of age, or if you have any known or suspected medical condition(s) and/or are taking any prescription or OTC medication(s). Keep out of reach of children and pets.
Disclaimer
This product is not intended to diagnose, treat, cure, or prevent any diseases. These statements have not been evaluated by the Food and Drug Administration. Supplements are not a substitute for a healthy, varied diet.